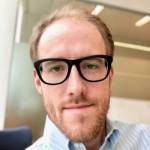 Erik Kallevig
Engineer · Leader · Technologist
I've been building websites for 20 years in finance, tech, media, consulting and startups. As a team leader and engineer, my goal is to develop a fun and rewarding team environment that delivers simple, fast and useful products.
Expertise
Leadership & Development
Technical Analysis
Platform Architecture
Program Management
Code Assessment
Operations Strategy
A Few Things I've Done
Automated PostgreSQL to Elasticsearch indexing
Conducted usability testing sessions
Configured edge caching with Fastly VCL
Wrote Helm charts for Kubernetes deployments
Designed a Javascript component framework
Ingested data from a Pub/Sub subscription
Plotted locations with a Mercator algorithm and CSS
Built CI/CD pipelines with Github Actions
Created Google Cloud resources with Terraform
Built an A/B testing framework
Developed personalized content recommendations
Some Good Ideas
Keep it simple. If it's complicated to build, it's complicated to use and maintain.
Help each other improve. We learn faster together than apart.
Don't reinvent the wheel. Use existing tools when it makes sense.
Prioritize performance and efficiency. Less code is better.
Think big picture. Will your work make a real impact? If not, change course.
Use your products. If you don't like something, speak up.
Tools I've Used
agile
angular
aws
babel
backbone
bash
bdd
ci/cd
css
cypress
docker
elasticsearch
express
fastly
fdd
git
github actions
go
gcp
graphql
grunt
hasura
helm
html
java
javascript
jenkins
jest
kanban
kubernetes
less
mui
mysql
next.js
node
photoshop
php
postgresql
python
react
redux
sass
scrum
solr
tdd
terraform
typescript
uglify
varnish
vault
vcl (fastly)
vue
webpack
web sockets
wordpress
Education
Boston University

2001 - 2005

Bachelor of Science, Print Journalism